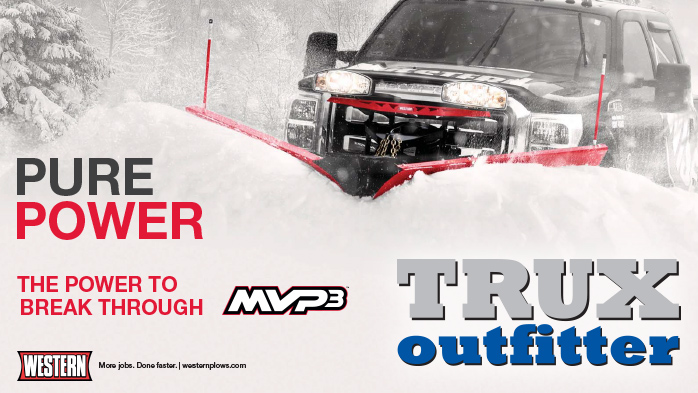 Trux Outfitter is one of the largest snowplow dealers in upstate NY we are always well-stocked with the latest snow removal equipment from Western. We have everything on-site needed to install, maintain or repair your plow. And with our factory trained installation technicians, you can count on us to perform your installations and repairs for you the right way, the first time, every time.
No matter how large or small your business is, Trux Outfitter has the Western snow plow that'll help you get more done faster. Trux Outfitter has your Western plow in stock and ready for immediate installation on your truck. We carry the complete lineup of brand new Western Snow plows including but not limited to the Western Wideout snow plow, Western HTS snow plow, Western MVP3 snow plow, and much more.
Western Midweight Commercial Plows
The WESTERN® MIDWEIGHT™ commercial snow plow - It's lean, nimble and provides plenty of muscle. Delivering rugged, pro performance without the extra weight, this plow is built for light commercial use with a "bring it on" attitude.
The MIDWEIGHT features six vertical ribs and our exclusive POWER BAR that provides additional torsional strength and rigidity to keep the snow blade from twisting.
TRUST TRUX OUTFITTER WITH YOUR SNOW PLOW INSTALLATION
With our well-stocked inventory, we have everything needed to install, maintain, or repair your Western plow or spreader. And you can count on our highly skilled, factory trained installation technicians to perform installations and repairs for you the right way, the first time and every time. Call 888-722-2168 or fill out the form on this page for a custom quote on a new plow or spreader from Trux Oufitter.